Sigmar Vernici was founded in 1964 to supply companies of Manzano's "chair triangle" (Northeast Italy), operating in the wooden chair and furniture sector.
From the beginning, Sigmar Vernici has since grown to become a reference point in the production and distribution of industrial paints and related products. By joining the Servind Group in 2002, Sigmar Vernici has also expanded its national and international market target.
Since 2005, thanks to intense and productive research and development by the in-house laboratory, the company has expanded its range of products, supplying the sector of briar-root wood accessories that are part of luxury car interiors for the automotive market.
Over the years, the company has achieved a high quality standard, which is confirmed by the ISO 9001 and IATF 16949 quality certifications.
Furthermore, the organization has shown its corporate responsibility in terms of environment and sustainability, achieving the ISO 14001 certification.
Our presence in the world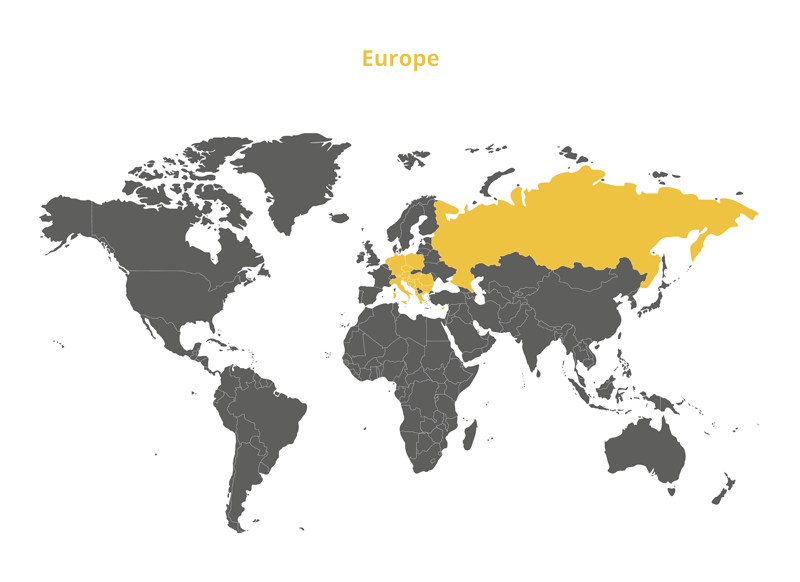 "We can do so little by ourselves; together we can do so much"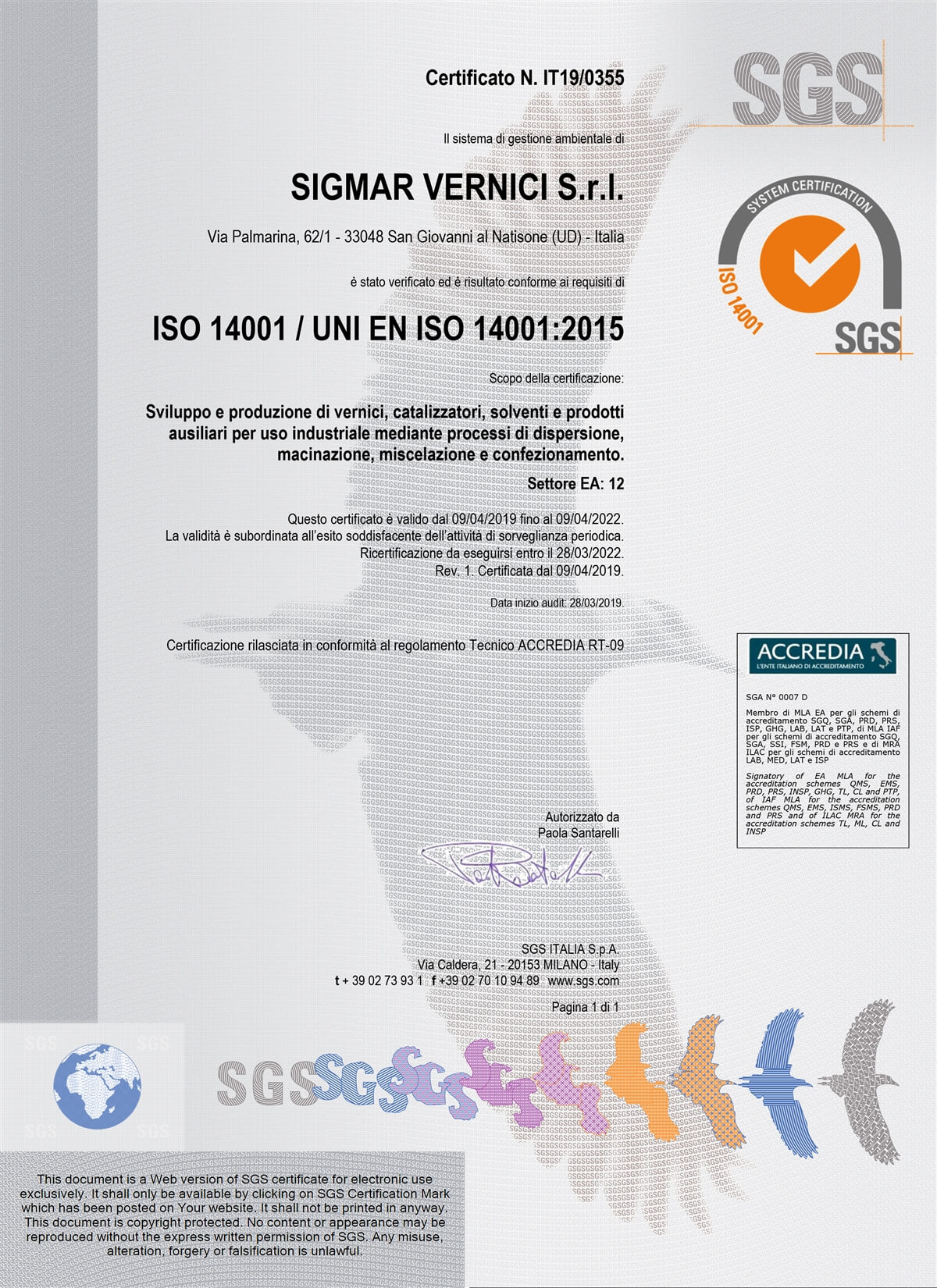 Development and manufacture of paints, hardeners, solvents and auxiliary products for industrial use through processes of dispersion, grinding, mixing and packaging.
Our presence in the world